Jack Clarke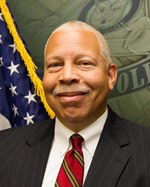 Jack B. Clarke, Jr. is a Partner in the Litigation Department of the Riverside office of Best Best & Krieger LLP. He joined Best Best & Krieger after graduating from law school in 1985.  Mr. Clarke is involved in litigation concerning education law, special education disputes, public agency litigation and other types of substantial litigation matters. Mr. Clarke has successfully defended school districts and other education clients in student disciplinary matters, civil rights and Constitutional claims and special education due process hearings.
Mr. Clarke received his Juris Doctorate degree, with distinction, from the University of the Pacific, McGeorge School of Law, in 1985 and his B.S. degree in Business from the University of California at Riverside in 1980. In law school, Mr. Clarke was elected to the Order of the Barristers, a national honorary society for outstanding achievement in courtroom advocacy, and served as a staff writer on the Legislative Review of the Pacific Law Journal, Vol. 15, January 1984. He also received the United States Law Week Award for Outstanding Contributions to the law school community.
Mr. Clarke is a frequent speaker on special education matters. He has spoken on subjects such as manifestation determination procedures and assessment procedures for children with exceptional needs. Most recently, Mr. Clarke was the presenter of What's Your Risk of Money Dangers–Section 1983 and the IDEA at the 2003 National LRP Special Education and The Law convention in San Francisco, CA. Mr. Clarke was the presenter of IDEA and Title VI Discrimination: Over and Under Inclusiveness in Special Education Programs and Role of Office of Civil Rights (OCR) at the 18th Annual Pacific Northwest Institute on "Special Education And The Law," presented at Yakima, Washington in October of 2001. Mr. Clarke was also the author and presenter of Big Bucks Damage Awards Under the IDEA, at the 17th Annual Pacific Northwest Institute on "Special Education And The Law," presented at Portland, Oregon in September of 2000. He was the co-author and presenter of Perspectives on Testifying at a Due Process Hearing: How to Become An Effective Witness For the Best Interests of The Child, presented before the Association of California School Administrators (ACSA) at Monterey, California, in January of 2001. He also co-authored and co-presented Stump the Psychologist: Presenting at Due Process Hearings for the National Association of School Psychologists Annual Convention presented in Washington, D.C. in April of 2001.  He is also co-author of A Legal Overview of Burden of Proof in Special Education Disputes published by LRP Publications 2003.
He is a member of the American Bar Association, the National Bar Association, the California State Bar and the Riverside County Bar Association.