Gordon Bourns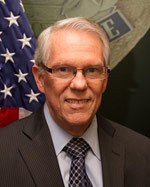 Gordon Bourns joined the Bourns, Inc. in 1973 and has managed various business units and operations within the Company since that time.  He was elected Chairman of the Board in December 1988 by the Company's Board of Directors, and was also elected President in 1990.
Mr. Bourns now serves as the Company's Chairman of the Board and Chief Executive Officer.  Mr. Bourns heads a worldwide electronics corporation, which manufactures more than 3,000 different products at 12 domestic and international facilities, with over 4,000 employees worldwide. Mr. Bourns is the son of the co-founders of Bourns, Inc., Marlan and Rosemary Bourns.
Mr. Bourns represented Bourns, Inc. in 1994 when the Corporation received the prestigious Entrepreneur Of The Year® Award from Inc ® Magazine. Mr. Bourns currently focuses much of his attention on strategic planning to accomplish the Company's Strategic Plan, which will double the sales and profits of Bourns over a five-year period. Mr. Bourns has led the Bourns commitment to the Six Sigma and Bourns Production System quality process to assure the Company meets or exceeds customer requirements and specifications, while anticipating future needs through the continuous improvement of people, processes, products and services.
Mr. Bourns has been an active participant in community affairs.  He is a member of the Board of Directors for the UCR Foundation and is past Chairman of that Board.  He serves as Chairman of the Board of Advisors for the Marlan and Rosemary Bourns College of Engineering at UC Riverside and as Chairman of the Board of Visitors at California Baptist University.  He is also CFO of the School Board for the Woodcrest Christian School System.  Mr. Bourns, an Eagle Scout, is a past recipient of the Inland Empire Boy Scouts Distinguished Citizen of the Year Award.
Mr. Bourns received a Bachelor of Science degree in Electrical Engineering from UC Irvine and earned a Master of Business Administration in Finance and Marketing from UCLA