Opportunity with Education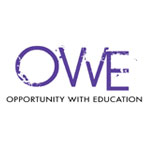 Opportunity with Education (OWE) is a collaborative effort between law enforcement and community-based organizations. The 15 week program is designed to positively redirect male and female "at-risk" youth between the ages of 10-17. Choices and consequences are stressed throughout the program. The OWE program is designed to build self-esteem and encourage the participant toward success.
Classes are Saturdays at Riverside Community College, Riverside Campus. The parent's participation in the program is mandatory. The sessions for the participants encompass: Physical training and drills, life skills, educational tours, and community service.